A Holiday Call to Action – Shelters to Shutters
There is so much to be grateful for as we head into the Holiday Season, and this year we are asking for your support to lend a helping hand to a lifechanging organization, Shelters to Shutters (S2S). As a strong supporter of S2S , Buyers Access is happy to announce that ALL contributions made during November and December 2019 will be matched dollar for dollar by the Stand Together Foundation.
Holidays from another angle
The holidays are a significant time for many all over the world. Celebrations of "Friendsgiving" events, family gatherings, "White Elephant" gift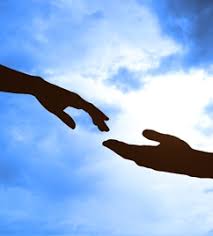 exchanges, and loads of shopping take place this time of year. Our calendars fill with joy, and the spirit of the season fills our hearts as we spend quality time with those we love. But what about those we don't have what we do? The harsh reality is that there are numerous disabled veterans struggling to get by on the streets, families without shelter that are separated, people roaming the streets due to job loss or medical situations leaving them homeless. These conditions are hard to look at, not pretty, and impossible to ignore.
---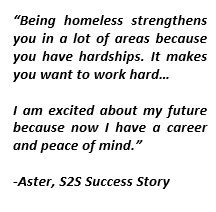 What can you do?
These unfortunate situations that many can find themselves in are heartbreaking, and many are stigmatized as a result. Homelessness can be due to many things resulting from bad choices or bad circumstances, but many "situationally homeless" individuals have skillsets and work ethics that the multifamily industry could benefit from. But how do you get a job without an address, and how do you keep an address if you don't have a job?
---
Shelters to Shutters is born
In 2014, Chris Finlay who is an owner and operator of a multifamily real estate company noticed the never-ending need for multifamily management companies to fill entry level positions. Finlay connected the staffing challenges of multifamily owners and operators with the employment needs of the "situational homeless". Instead of solely relying on the public sector to remedy the homeless situation in the United States, Finlay had another idea. He started a pilot program where stable employment was offered to qualified individuals along with benefits such as housing discounts, training and development, team atmosphere, and most importantly a helping hand. This idea has evolved into what we know today to be Shelters to Shutters.
---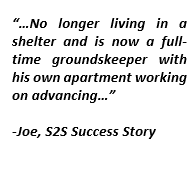 Industry leader support
Andy Helmer, current CEO of Shelters to Shutters, reinforces the realities that surround the homelessness dilemma most U.S. cities face stating that their program finds, "high-quality, motivated candidates for our property management partners" and exposes the fact many of them will be overlooked due to stigma. Helmer has found that the 70% of situationally homeless unemployed individuals "want to work and return to a life of self- sufficiency". And the result? 
Click here
 to look at 10 success stories resulting from the Shelters to Shutters initiative. The organization continues to touch the lives of many across the country with the help of supporters like you and Buyers Access.
---
A lifechanging "Call-to-Action"
The multifamily industry has collectively stepped up and helped aid in Shelters to Shutters mission. This holiday season, we encourage you to join Buyers Access, and many others, by visiting the S2S website and learning how you can 
GET INVOLVED
. There are a variety of ways to help on an individual and an organizational level and we hope you will join us. Every individual S2S moves out of homelessness not only changes a life forever but saves a local community $35,578 in estimated expenses creating healthier, more stable neighborhoods. Together we can make a difference.
---
This November and December, Buyers Access is happy to announce that ALL contributions made to Shelters to Shutters with Buyers Access will be matched by the Stand Together Foundation!
Help us reach our goal of $10,000!!!